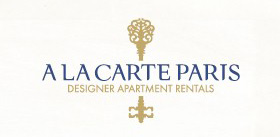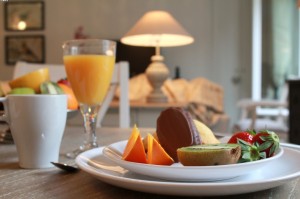 « The advantage of working with A La Carte Paris is safe to trust the people who care for your apartment. They take care of, they can adapt to customer needs and they are listening to me. All with serious experience and good humor. »

Arthur Jiffi, which speaks of the agency A La Carte Paris is part of our owners. Like others, he decided to rent a furnished apartment in the short term. And he chose our agency, positioned on the charming properties in the center of Paris.
When Alex Wagner created A La Carte Paris in 2001, there was virtually no short-term agency in Paris.
Over the past 13 years, we have achieved several thousand locations. We also had to deal with numerous hazards, quickly and professionally.


« Rent our Parisian pied à terre which was empty most of the time seems logical now. The team of A La Carte Paris keeps the apartment in good condition and keeps us informed if there is a concern, which is reassuring because we live abroad. And rents are a wonderful source of income for us » Lena Watkins, Another happy owner

Maximize your occupancy rate ... And the quality of your tenants !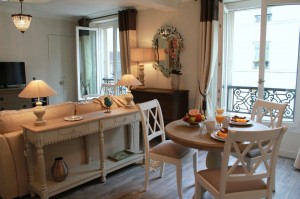 In renting furnished accommodation, you earn money ... But in the short term, the key driver is that many people rent YOUR apartment.
We carefully select the apartments we include in our selection, and we are experts to fill them.
And when we say complete, we do not mean « find a group of students looking for a cheap place to party ... »


We seek people with high incomes, educated and cultured. Our customers are responsible, respectful of your apartment and your neighbors (this is absolutely fundamental, to avoid problems with the other owners of the building ...). Many people come back, delighted with their previous visits.
How do we do everything to ensure optimum occupancy rate?

We regularly implement tools. For example, a newsletter sent to more than 25,000 customers and prospects, which we send free advice and exclusive offers. This develops the word-of-mouth and customer loyalty.

We have a portfolio HUMAN size.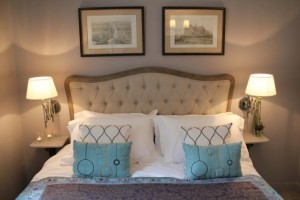 « It's reassuring to know that your apartment is part of a small list of magnificent apartment. The short-term market is growing and the standard of the apartment listed by the agency is important. I think qu'ALCP has found the right formula in terms of decor, furniture, equipment, etc. Since they know the market for many years, they understand the needs of those seeking an apartment in Paris, and since their service is personalized they offer the right apartment for each client».


As so aptly Aideen Riceman, including in-home base is managed by A La Carte Paris for several years, we are not a huge agency that 'manages' hundreds of apartments where the owner is not that a number among others.
Our portfolio is limited to 60 apartments and this is a deliberate strategic choice.
Because we care about the relationship we have with each owner with whom we work. Our owners are our most important customers.
It is also Aideen Riceman who points out: "A La Carte Paris is a small company so it is easy to build a close personal relationship with the team, whether the person in charge of rentals, accounting or person that manages everything that happens in the apartment. "
Therefore we listen to your ideas, concerns or questions.
You will rent your apartment through us, so it is normal for us to ensure that you are really satisfied (e).
This small number of apartment also means that we can choose the clients who go to live in your apartment.
Each apartment we represent has an individual monitoring. Maintenance impeccable household. We have our own maintenance team, which worked for us for many years.


We are VERY SELECTIVE ... And that's good news for you.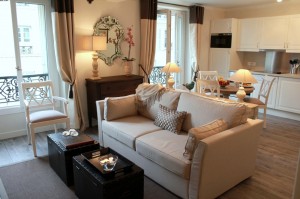 Click and go watch our apartments. See for yourself.
You will notice that each has a real style, a visual charm and allure.
We work hard to have the most beautiful apartments in Paris in our range. And guess what? Our customers notice.
This focus on beautiful interiors combined with the best locations is the reason why they choose us for so long.
What this means for an owner like you?
It's simple. Be part of the best selection of apartments is in itself an excellent form of advertising; it communicates a lot about the quality of your apartment.
Many customers want to stay in a beautiful interior. That is why they will choose YOUR apartment rather than others.
Of course, these benefits involve a rule: we do not accept all apartments.
We have implemented a rigorous screening, with criteria such as location, accessibility, a functional, good design ... However if your apartment is appropriate, we promise to bring him all the care it deserves.
And we are happy to bring you our whole investment, that your ownership experience is the same level as that of a tenant who will stay at home.

Find out if your apartment can join the portfolio of 'A La Carte Paris, click to see the list of our selection criteria.

If the criteria match, then offer us your apartment NOW, we will respond very quickly.
See you soon.
Regards,
Alex Wagner et l'équipe A La Carte Paris