Since 2006 the agency Appart'Ambiance is Lyonnais leader in short term.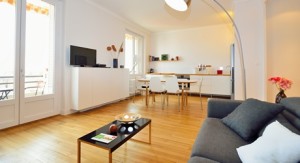 Business trips, business trips, holidays ... Appart'Ambiance has selected more than 80 furnished apartments located in the main districts of Lyon, Lacroix Rousse Vieux Lyon, via the Presqu'Île, Tête d'Or, Confluence or the district of Part Dieu.
A large and diverse park which allows for choice! From studios in Q4, apartments in short term rentals in Lyon are hosting solution for traveling solo, couples, friends or family.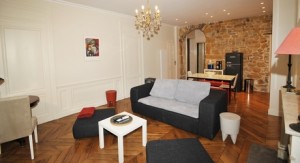 A team serving customers
Since our inception, we have chosen to internalize our services. The team of Appart'Ambiance manages the entire service from reservation until the departure of the client.
Under his expert status in the short and medium term stay in Lyon, Appart'Ambiance hides a team of specialists. Different personalities whose alliance qualities and expertise allows us to offer customers an efficient and quality service.
A collective and collaborative work for a dynamic, responsive and available!
This is the credo of Appart'Ambiance that puts a point of honor to offer a customer service more human.
A full range of services
To feel "at home" Appart'Ambiance offers a range of services: concierge, linens, cleaning, etc. as well as additional services like the keys on the workplace, the delivery of a breakfast, a taxi booking ...

Online, by email or by phone, booking an apartment in Lyon is quick and easy!
Simplified management for owners
Value your property with the advantages of short-term furnished rental ...
Best performance of your property;

Keeping in perfect your or your property in the long term;

Opportunity to enjoy your apartment occasionally;

Contractual flexibility;
… without suffering the constraints :
Search for tenants;

High agency fees expenses;

Optimizing the balance occupancy / sale price;

Risk Deleting unpaid;

Management of arrivals and departures;

Customer demand management;

Administrative and financial management;

Customer service during the stay: cleaning and maintenance;

The management of the laundry;

Managing providers (artisans, EDF, Internet service providers, etc.).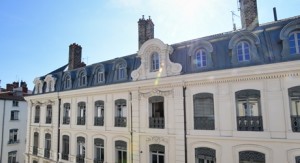 Appart'Ambiance handles everything !
You want to rent or entrust your apartment?
The team of Appart'Ambiance reserve you the best welcome.
Appart'Ambiance
19, rue Desaix
69003 LYON
TÉL : +33 (0)4 78 29 82 47