Hello,

The senseless shootings of friday November 13th have greatly saddened us.

The SPLM supports the kind initiatives of many member agencies in opening up available inventory and offering free accommodation to the victims' grieving relatives and loved ones.

The victims had only in common that they were enjoying their freedom in north-east Paris, outside the central districts favored by most international visitors.

The majority of the casualties were at a rock concert (a perceived symbol of depravity and decay?) at the Bataclan concert hall, which had previously been threatened by Islamist extremists due to the supposed zionist connections of one of its former owners.

The scope and coordinated nature of these Islamic attacks is similar to the Madrid train bombings of 11th March 2004 and London transport bombings of July 7th 2005. Both attacks were isolated incidents.

We have been touched and moved by the very many kind messages of concern, as well as the heartening manifestations of support from all around the globe in France's blue, white and red. The human spirit is strong and rallies together in difficult times.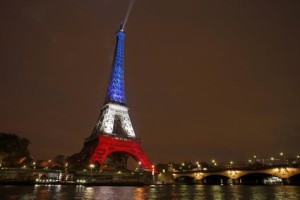 Such global support and concern helps ensure the continued freedom that we enjoy every day in Paris and in France.

The New York Times put it beautifully well:

"France embodies everything religious zealots everywhere hate: enjoyment of life here on earth in a myriad little ways: a fragrant cup of coffee and buttery croissant in the morning, beautiful women in short dresses smiling freely on the street, the smell of warm bread, a bottle of wine shared with friends, a dab of perfume, children paying in the Luxembourg Gardens, the right not to believe in any god, not to worry about calories, to flirt and smoke and enjoy sex outside of marriage, to take vacations, to read any book you want, to go to school for free, to play, to laugh, to argue, to make fun of prelates and politicians alike, to leave worrying about the afterlife to the dead. No country does life on earth better than the French. Paris, we love you. We cry for you. You are mourning tonight, and we with you. We know you will laugh again, and sing again, and make love, and heal, because loving life is your essence. The forces of darkness will ebb. They will lose. They always do"

We look forward to welcoming you to Paris, to enjoy and share with us the pleasures of freedom.

Your friends in Paris,

The SPLM and its members.