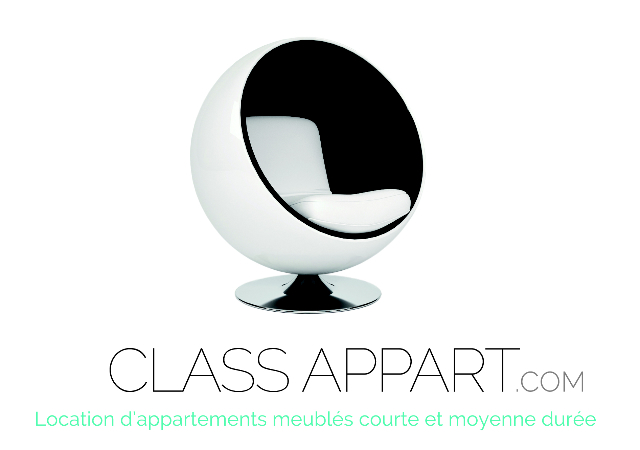 Discover another way to rent furnished apartments in the short or medium term in Montpellier
ClassAppart is the first agency in the short and medium term rental of furnished apartments in Montpellier. Composed of real estate professionals and concierge, we select and manage luxury apartments located in the very center of Montpellier and along the River Lez (Antigone, Port Marianne ...).
Their location meets all expectations :
Tourism, romantic getaway, vacation or long weekend, mutation, business travel, leisure ...
Apart from the Class priority is to service quality and availability of our team to you, as well as comfort and location of our apartments.
Class Appart is your contact for furnished rentals short term in Montpellier !
Class Apart is positioned as the specialist in furnished rental short and medium term in Montpellier.
Our goal is to offer apartments ready to live to a clientele of individuals (tourism, stays during holidays or weekend) and professionals (business trips, business trips, transfers, professional missions, trainings, conferences, seminars)
The rental is a solution that allows travel to Montpellier cheap while enjoying the comfort.
This economical solution is ideal for exploring the city of Montpellier and live in the manner of a true from Montpellier. Our team is sure to bring you all the good plans and good addresses to make your stay unforgettable.
Class Appart, it is also a service 7days 7 with customized services and luxury of a level 3-4 stars.
All our customers have the possibility to order a la carte services for a personalized stay (cot, flower bouquet, filling the fridge, extra cleaning, laundry ...)
We make your satisfaction my priority !
Our luxury apartments are sorted « picked » carefully.
From studios to T4, they are all furnished, fully equipped and very functional. Each Class Apart apartment was tastefully decorated and personalized to make your stay in a warm living environment and welcoming.
Their location is strategic in the city of Montpellier:
In the historic center, the Shield. So you'll be close to museums, the theater, the Saint-Roch Station, Peyrou, the Corum, the Place de la Comédie).
Around the River Lez: Antigone district, and Port Marianne Richter (near the Arena, the Odysseum shopping center, tram lines, places to walk and access to the beaches of Palavas-les-Flots, Great -Motte and Carnon).
In addition, all our apartments are in close proximity to parking and tram lines, thus facilitating the go.
Class Apart, is above all a dynamic team Montpellier. Human scale, our company consists of professionals seasonal rentals and concierge. A warm and experienced, we make a point of honor to be responsive and available to our customers.
Berengere, founder of Class Apart «  A native of Montpellier, my goal is to make my city from a different angle.
Stay at Montpellier in a luxury apartment, located in an old building in the heart of the historic center or in a residential neighborhood of Antigone to the recognized architecture, is the new way of traveling, a solution to both economic and cultural.
Class Apart is a thinking company serving our customers. The objective of the Class Apart team is all about giving you satisfaction, you are tourists, newcomers, business trip, or just passing through Montpellier and want to rent an apartment with every comfort.
More than a place to sleep, our apartments, carefully selected, are friendly and warm living spaces. We wish above all that your stay is both unique and personalized. You can choose it for your apartment, your neighborhood and your services according to your needs. Our team has 7 days 7, will guide you with many practical tips to make your stay unforgettable.
Hope to see you at Class Apart!