Specialized in furnished rental in Paris since 1985
A recognized experience and appreciated by the owners of temporary furnished rental:
"For 25 years FRANCE LODGE gives me satisfaction, both the rental income it brings me every year and the quality of its services and its responsiveness. And then the whole team is very friendly, which does not diminish the charm of their effectiveness ».
Mrs. Ganora, one of our former owners, thus expresses to define in a few words.
If our action is also reliable and reassuring today, thanks to the many homeowners who have followed us in our progression towards greater visibility with our customers mainly Corporate and Business, French and international.
If FRANCE LODGE, 30 years after its creation, is still a major player in the temporary accommodation in Paris with a hundred VOR owners, some very old, it is not a coincidence but the evidence of a serious and a fierce loyalty to the great satisfaction of its owners.
The volume of supply and variety produce the attractiveness; Fame and power of professional networks do the rest :
« A volume of supply of apartments both provided diversified and is very attractive, reassuring and very useful for me which search many apartments all year with sometimes very different budgets ».
Summarizes Céline, a Human Resources Manager for one of our client companies that are often appeal to us to house their mission staff in Paris.
And our Business customers say about us to their colleagues for 30 years ...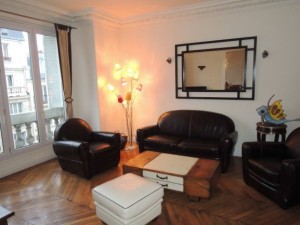 Our diversity of locations, types of flat rates and attract a number of companies that more easily found among FRANCE LODGE, housing that suits their budget and depending on the function of the employee they wish to stay.
They thus forged longstanding ties with FRANCE LODGE facilitating their research regardless of the type, size, location and the rental desired budget.
No incessant comings and goings in the building :
Moreover, there is no home of "Turn-over" very important because we do not rent for very short stays (the minimum is one week, the maximum is several months to 1 year) .
Our clientele consists mainly of companies and individuals who often stay in Paris for professional reasons: 35% have regular needs and come back in our apartments.
Why your apartment will he leased :
Our reputation for 30 years allows us to have a large customer base and a reputation for good quality / price ratio that we maintain the quality of our services.
We also invest constantly on the SEO of our site. More than 450 visitors a day consult our website where each apartment is constantly referenced.
Improving the image and positioning of your apartment :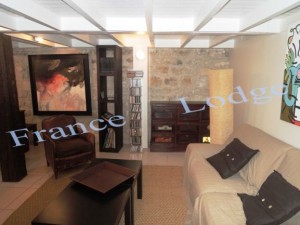 So that it is visible and often asked, your apartment should be put in valeur.Il must also be consistent with the laws of the market to maximize occupancy rates alone will allow you to get a good rental income, which is why we guide you in defining the right price.
Our team at your service: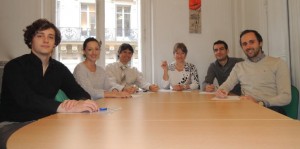 As the owner, you are our partner.
The commercial and administrative team is composed of 6 persons in direct contact with you, whenever necessary.
Good management of your apartment, you can not worry about anything.
"Apart from the rent I receive monthly for busy times, I do not hear from my apartment (with exceptions for maintenance of equipment)" we noted Nicole Jeandier another owner.
Financial security: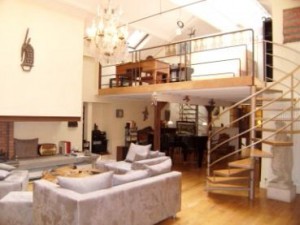 As long as your apartment is occupied by a customer FRANCE LODGE, our company is responsible for paying the rent.
This is a very important feature for you owner, FRANCE LODGE not a mere intermediary.
Track your apartment :
Mr. testimony Neveur owner in France Lodge for several years: "I particularly appreciate the professionalism and rigor of your interventions at all levels of your business."
Cleaning, supply and maintenance of linen is provided by a company with which we work for 15 years. After each household, a Quality-Control is done by our responsible-maintenance. It ensures household properly done, the harmony of the apartment and the proper functioning of equipment.
Booking flexibility for you owner :
You can book your apartment for your personal needs, as many times as you like. You can book as far in advance at the last moment. Just make sure to us that your apartment is available for the period you want.
Do not hesitate to ask for a file on our website owner www.francelodge.fr (page owners, form at the bottom of page) or by telephone at 01 56 33 85 85.