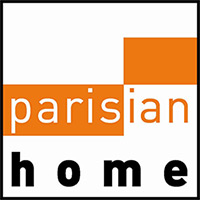 Parisian Home : this is a very appropriate name for an agency for furnished rentals in the capital! But more than identity, the company promotes values and offers expertise both tenants and owners. Standing, locations, services ... Gaëlle Rigou and his team provide for more than 10 years of bespoke services.

A rich offer, a high level of comfort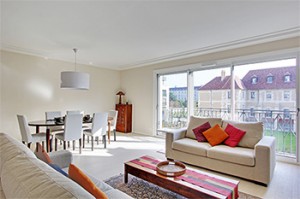 To meet the expectations of travelers who do not wish to stay in the formatted part of a hotel, we have a range of over 250 carefully selected apartments. References that are located in the most attractive areas of Paris, while preserving the diversity of moods and styles that make the character of the capital.
The range of surfaces also available to customize the offer according to the type of residence and the host of lifestyle. Single, double, family, friends or for business, all formulas are possible. For Parisian Home, rent a furnished is lifestyle that emphasizes discovery and freedom. Also, we strive to assist tenants in their choice.


Of recouped and maintained property
As for the owners, we are committed to combining economic performance and availability. An asset which is added a peace management as we carry out collecting rents, thus limiting the risk of default. In addition, any stewardship is supported: the property is maintained constantly and is free to the desired dates.

The 9 rue Mandar
With its large display, hard to pass by without noticing. Our agency is located in a pleasant paved street of Montorgueil. Thus, in the heart of Paris, our 14 employees make every effort to better organize the stays of their tenants. Specialist Paris, available, reactive and multilingual team provides a warm and friendly welcome on site, by phone or by mail.
Most Parisian Home
Parisian Home is also an internet storefront with a relevant research tool, clear business listings, detailed and illustrated. Finally, the Parisian Home expertise goes beyond the provision of service. We develop key investment formulas in hand with the creation of a financial product tailored to the investor: property search to search the property to acquire, work monitoring, furniture and rental property management.


For more information on the offer Parisian Home, visit the website https://www.parisianhome.com/fr/ or contact us : reservation@parisianhome.com