We specialize in vacation rentals in Montmartre Area (8th, 9th, 17th and 18th).
Most of our clients are English-speaking and come to Paris for vacation or for work.
Our approach with our tenants is our custom since early trade and this until the end of their stay. We welcome them directly to you to ensure they fully understand the functioning of the apartment, they know the environment and the Parisian life.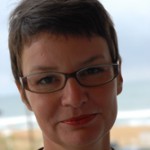 Gail Boisclair, manager and founder of PerfectlyParis, is selected as a specialist in accommodations in Paris by Condé Nast Traveler since 2008 and you can see his profile here : http://www.cntraveler.com/contributors/gail-boisclair

We are specialists for short term lets in Montmartre and the surrounding area (8th, 9th, 17th and 18th).
The majority of our clients are Anglophones who are visiting Paris on holiday or for their work.
Our approach is very personalised from the first contact we have with our guests just until the last day of their vacation. We personally greet all of our renters at the apartments to ensure they properly understand the way everything works at the flats and to also understand what it is like to live as a Parisian for a short time.
Gail Boisclair, owner and founder of PerfectlyParis, was named specialist for holiday lets in Paris by Condé Nast Traveler since 2008 and you can see her profile here: http://www.cntraveler.com/contributors/gail-boisclair