Who are we ?
First representative body of professionals in furnished rentals:
-By the membership.
-By the diversity of professions represented.
-For the ethics of our business.
-For quality assurance of services rendered.
The Furnished Rentals meets the growing needs associated with population mobility and the internationalization of the economy, training and recreation, has experienced strong growth in recent years.
Internet has given rise to new practices and new profiles of players. To meet the new problems created in a business changing that professional furnished rentals have felt the need to come together in the union of Professionals Furnished Rental (S.P.L.M.).
After>>
Members


Villaveo
Allée Hermann Littée,
Quartier Bac,
97224 Ducos
Martinique
+33 (0)1 76 38 00 50
reservation@villaveo.com
proprietaire@villaveo.com
www.villaveo.fr

Lokim.com
Marie Pistinier
17 rue de l'Echiquier, 75010 Paris
+33 (0)9 52 29 52 31
www.lokim.com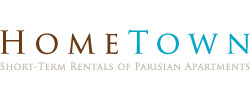 HomeTown
Ludovic Michel
8 rue du Commandant Schloesing, 75116 Paris
+33 (0)1 77 37 30 00
www.hometown.fr
View all members SPLM >>